We invite everyone to join us on Saturday, May 7th. for the "May 3rd Parade".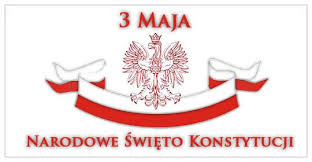 Students from grades 5 to 10 will participate in the Parade. All other students in the lower grades will have their regular classes at school as usual.
Students going to the Parade, should be at school by 9:00 am.
Busses will depart at 9:15 am from the school to the Parade. Busses will return to school between 1:00pm and 2:00pm.
All parents interested in attending the Parade are welcome to ride the busses with their children.
We are asking all participants to wear white and red.
Please sign the attached permission form for your son/daughter to attend the Parade.